After the fashion weeks, the trends of colors, fabrics, accessories, have updated more elements that might represent the trends of 2024 even 2025. The activewear nowadays has gradually taken a vital place in clothing industry. Let's see what happened in this industry last week.
Fabrics
On Oct.17th, the LYCRA Company just showcased their latest denim techs at Kingpins Amsterdam. There were 2 main techniques they released: the LYCRA Adaptiv and the LYCRA Xfit. The 2 latest techniques are revolutionary for the clothing industry. Along with the style of y2k, the denim is standing on the stage right now. The 2 latest lycra fiber just made the denim more easier to move, sustainable and suitable for all body fits, which means it is possible that the denim style could be a new trends in activewear as well.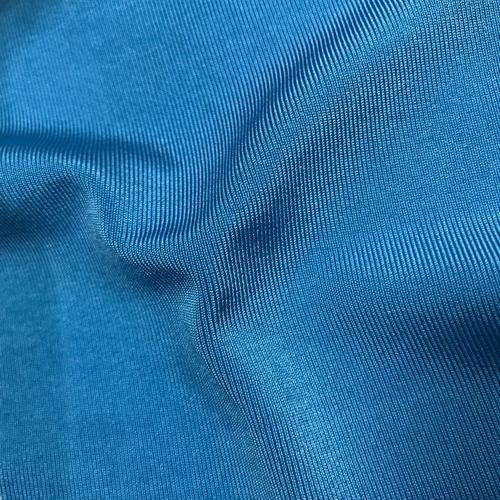 Yarns&Fibers
On Oct.19th, Ascend Performance Materials (a global fabric manufacturer) announced that they will publish 4 new collections of anti-stink nylon. There will be Acteev TOUGH (the nylon features with high-toughness), Acteev CLEAN (the nylon features with anti-static), Acteev BIOSERVE (the features with bio-based nylon) and another nylon named Acteev MED to use in medication.
Along with its mature anti-stink technique, the company not only had received awards from ISPO, but also won the trust from multiple global brands such as INPHORM (an activewear brand), OOMLA, and COALATREE, whose products also benefit a lot from this outstanding technique.
Accessories
On Oct.20th, YKK x RICO LEE just collaborated and published 2 new outwear collections- "The power of Nature" and "Sound from Ocean"(inspired by the mountains and seas) during the Shanghai Fashion Show. By using YKK's multiple high-tech latest zippers, the collections features weightless and functions for wearers. The zippers they used including NATULON Plus®, METALUXE®, VISLON®, UA5 PU Reversible zippers, etc., to make the windbreakers adapt to different environments and bring more comfort for outdoor travelers.
Brands
On Oct.19th, the historical shapewear & intimates US brand set up in 1922, Maidenform, just launched a new collection named "M", targeting the younger generations.
The collection contains contemporary intimates like bodywear, bras and underwear with pop colors. The VP brand marketing of innerwear at HanesBrands, Sandra Moore, said that the collections released for their consumers, aiming to bring more confidence, empowerment and unparalleled comfort for their wearers.
Even though not exactly belongs to activewear, by sharing similar fabrics and gradually bold designs, parts of bodysuits, jumpsuits and intimates have turned their character into a decoration in outerwear, which showcases the fact that the consumers in new generations' tendency of self-expression.
Exhibitions
Great news for us! Arabella is going to attend 3 international exhibitions. Here are the invitations for you and their informations! Your visit will be highly appreciated :)
The 134th Canton Fair (Guangzhou, Guangdong, China):
Date: Oct.31st-Nov.4th
Booth No.: 6.1D19 & 20.1N15-16
The International Sourcing Expo (Melbourne, Australia):
Date: Nov.21st-23th
Booth No.: Pending
The ISPO Munich:
Date: Nov.28th-Nov.30th
Booth No.: C3.331-7
Follow us to get to know more news of Arabella and feel free to consult us anytime!
info@arabellaclothing.com
---
Post time: Oct-24-2023